Nitya talks at Island Biology 2019
Some of you may remember that Nitya won a prize for the best popular article at the CIB ARM back in November 2018 (see blog post here). The cash prize gave him enough money to attend an international meeting, of his choice. Nitya opted to attend the Island Biology 2019 meeting on Reunion. He managed to roll some other work into the trip, by joining the mascarene toad team on Mauritius (see blog post here).

Now Nitya is presenting his talk at the conference in the symposium: Future steps to fight against invasive species on islands.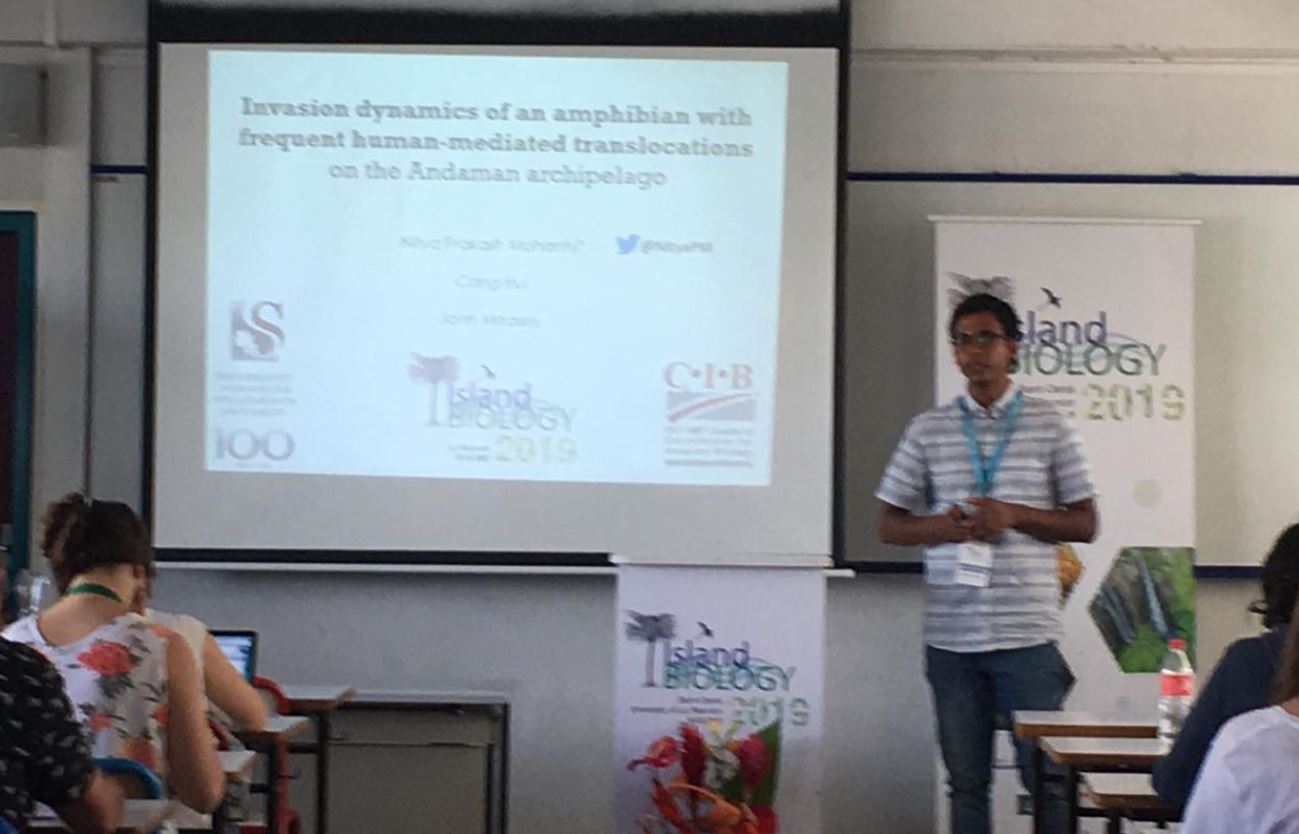 I'm sure that it will be well received. 
Read more about Nitya and his PhD thesis research here. Read my blog about visiting the Andaman Islands here.
Mohanty, NP, Hui, C & Measey, J (2019) Invasion dynamics of an amphibian with frequent human-mediated translocations on the Andaman archipelago. Island Biology, La  LaRéunion 8-13 July 2019.