Graduation time
Every graduation is a celebration of achievements, and each year I am moved by how much our students achieve during their (relatively) short postgraduate studies. This April we had a double celebration of two MSc students, both of whom graduatedcum laude. Sadly, because of the ongoing pandemic situation, neither was able to attend the graduation ceremony in person. 
Nolwethu Jubase-Tshaliworked full-time during her MSc, including receiving a promotion to becoming Western Cape Regional Coordinator in SANBI's Directorate on Biodiversity Evidence (DBE). Because Nolwethu worked full-time at her day job, we didn't see her often in the lab. Nolwethu was co-supervised by Dr Ross Shackleton, previously a PhD student and post-doc at the CIB, but now Maitre assistant at the University of Lausanne, Switzerland. 
Nolwethu's MSc thesis consists of 2 chapters. In the first, she asks what motivates volunteers to remove alien invasive plants in the Western Cape. In the second, she finds out what people from 8 towns in the Berg River catchment know about alien invasive species. Both chapters are placed into the framework of how to practically manage alien invasive species in the Western Cape province. Each progresses our understanding in the important topic of biological invasions. 
The first chapter: "Motivations and contributions of volunteer groups in the management of invasive alien plants in South Africa's Western Cape province", is currently in press withBothalia, African Biodiversity & Conservation. 
The second chapter is being prepared for a special issue. For more news on this, stay tuned on the blog. 
Nolwethu's graduation provides an important milestone for me, as she is my first student to graduate with a degree in Botany!
Carla Wagenerdid her undergraduate degree in Botany & Zoology, she did both her Honours project and MSc in the lab. Consequently, Carla had been in the department in Stellenbosch longer than anyone else, and knew the answers to practically anything we could think of. Carla's MSc work was co-supervised by Dr Morne du Plessis (then) of SANBI at the Pretoria Zoo. Carla also received the covetedcum laudefor her thesis and presentation of her MSc in Zoology.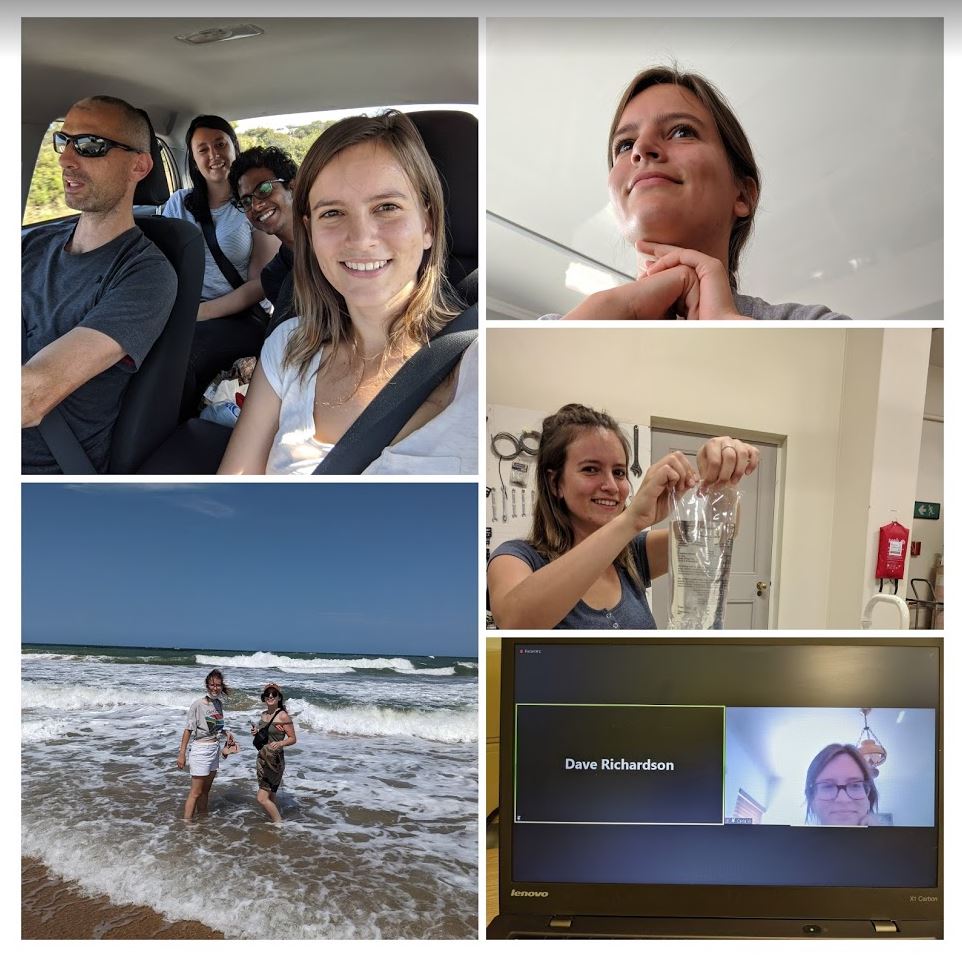 You can read blog posts about Carla's work: 
With Brazilian guests:Carla&Adriana
Doing toady things inMauritius&Durban
Carla's MSc has two chapters. One compares the gut microbiome of 1 native and 3 invasive populations of Guttural Toad,Sclerophrys gutturalis. The second chapter contains an experiment to determine the effect of transplanting gut microbial fauna from invasive to native populations, and vice versa. The first chapter is currently under review, while you can read a preprint of the second chapter here: 
The gut microbiome facilitates ecological adaptation in an invasive vertebrate

Last, but not least, Lisa Mertens, also graduated as a PhD. Due to some difficulties during the course of her studies, Lisa finally graduated with John as her supervisor. They both attended graduation on April 1st.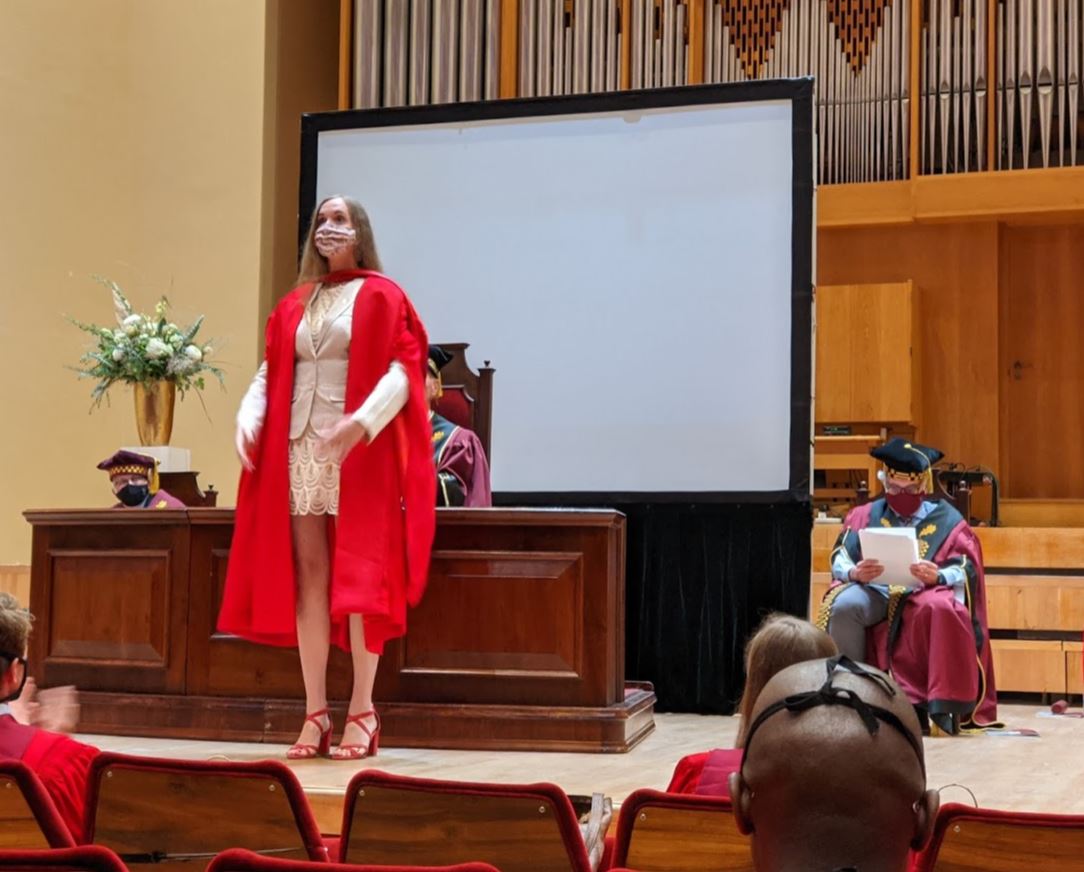 Graduating theses:
Jubase-Tshali, N. (2021) Evaluating the effectiveness of citizen science to detect, report and control alien and invasive species in Western Cape, South AfricaMSc thesisStellenbosch University
Wagener, C. (2021) Spill your guts: the invasive amphibian gut microbiome.MSc thesisStellenbosch University

Mertens, L. (2021) Assessing the evolutionary and physiological resilience of southern African marine speciesPhD ThesisStellenbosch University