Invasive population of African clawed frogs in Washington State 
We have known about the invasion of African clawed frogs in Washington State for some years, but a new online article  hints at some of the potential impacts that these invasions might have.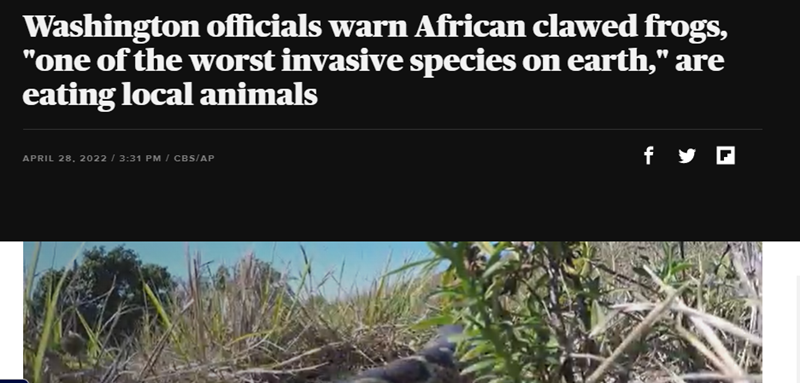 Individual African clawed frogs have been sighted at at least three sites in Issaquah, Lacey and Bothell. One of these sites has a full blown invasion that officials from US Fish & Wildlife have been attempting to exterminate for three years. But due to a mixture of inadequate funds and COVID, the efforts to date have been unsuccessful. 
Interestingly, many of these introductions appear to have occurred after a change in law that made it illegal to have these frogs as pets. The result was that owners appear to have released their pets into the local environment and when sufficient numbers were released, an invasion resulted. This teaches us an important lesson in how to communicate to the public about invasive species and the law.
I have no doubt that we'll see more about this population in years to come.