Terblanche & Measey featured in the Stanford Spectator
This month's copy of the Stanford Spectator features an article about the work that Naas Terblanche conducted and was published in PeerJ last June (see blog post here). The article is actually a printing of the blog post with some edits, and new images by Naas himself. Stanford is rightly proud of what their local man has produced.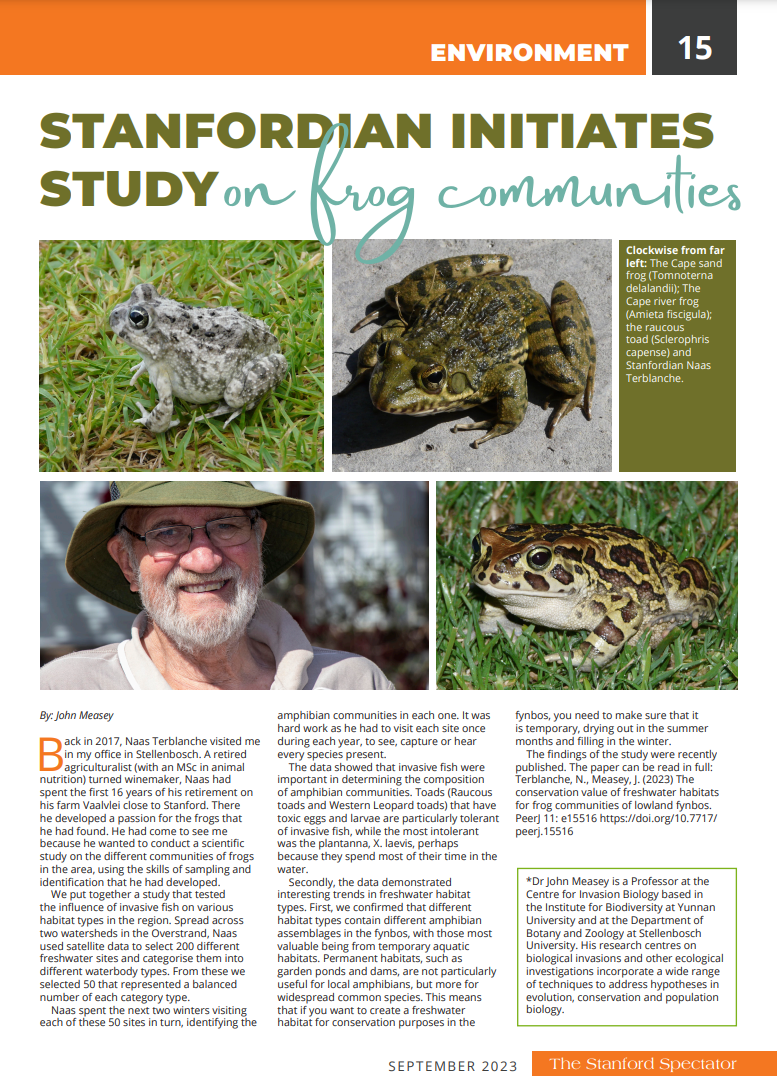 Measey, J. (2023) Stanfordian initiates study on frog communities. Stanford SpectatorSeptember 15.