Tyrone Hayes visits MeaseyLab
The one and only Tyrone Hayes (University of California, Berkeley) is visiting the MeaseyLab this month in order to further  his research interests into African clawed frogs and the impacts that result from the herbicide Atrazine. The impacts of Atrazine on clawed frogs has been a theme in Tyrone's career (e.g. Hayes 2004). Atrazine in the environment causes chemical castration and feminization of amphibians, and Tyrone's work has led directly to the banned status of this herbicide in Europe.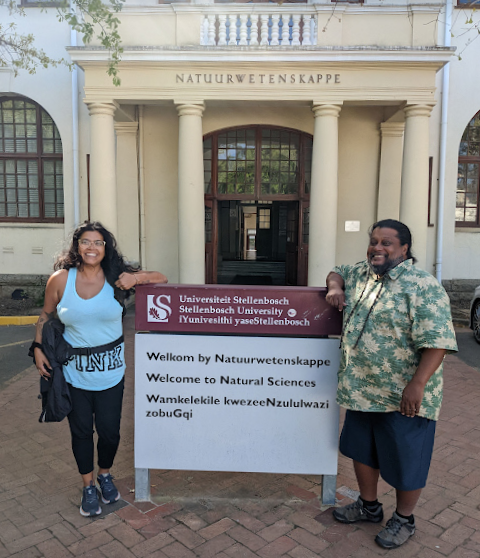 In response, the herbicide's manufacturer, Syngenta harassed Tyrone and his family for years including  having him followed and hounding his family (see article in the New Yorker here). Ironically, Atrazine is still used in the United States and South Africa, as well as many other countries, so there is still work to be done in order to see the ban extended.
Having worked with laboratory supplied and invasive populations ofXenopus laevis, Tyrone is in South Africa to collect stocks of animals from the source populations (see van Sittert & Measey 2016). 
It's great to be collaborating with such a giant in science, and we look forward to seeing more on this work on the blog in the future.
Further Reading:
Hayes, T.B. (2004) There Is No Denying This: Defusing the Confusion about Atrazine.  BioScience,54(12): 1138–1149,https://doi.org/10.1641/0006-3568(2004)054[1138:TINDTD]2.0.CO;2 
Van Sittert, L. & Measey, G.J. (2016) Historical perspectives on global exports and research of African clawed frogs (Xenopus laevis). Transactions of the Royal Society of South Africa  71: 157-166.https://doi.org/10.1080/0035919X.2016.1158747